Paris Bike Tour receives Accueil Vélo certification
21 October 2016

/

parisbiketour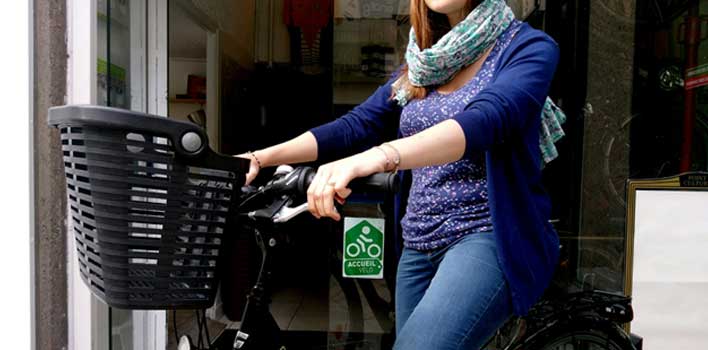 It's official! In addition to our new project in association with Véloscénie and a variety of other bike tours, Paris Bike Tour joins Accueil Vélo.
 All of our work and planning have been officially recognised; Paris Bike Tour has received the seal of approval Accueil Vélo, awarded by France Vélo Tourisme, an association of national, regional and district tourism offices promoting cycling at all levels from touring to daily commutes.    
To receive Accueil Vélo certification you must have a minimum of 40 bicycles. With a fleet of more than 150 high quality bicycles with models for all ages and sizes, that was easy. But we're more than that. Open 7 days a week, only 5 kilometres  from well-marked secure routes, Paris-Mont St. Michel, Paris-London, and the famous Véloscénie and Voie Verte, we also provide the most interesting and off-beat itineraries for Paris and l'Île-de-France.
It doesn't end there. To explore the culture and streets of Paris our guided bike tours enable even the most seasoned visitor to discover something more—even what a Parisian might not know… 
For a tour, renting a bike, more information, or for a chat, don't hesitate in contacting us. We're in the car-free zone of the Quartier de l'Horloge, 13 rue Brantôme, just north of Centre Pompidou.