Electric Bike Tour Paris !
3 October 2017

/

parisbiketour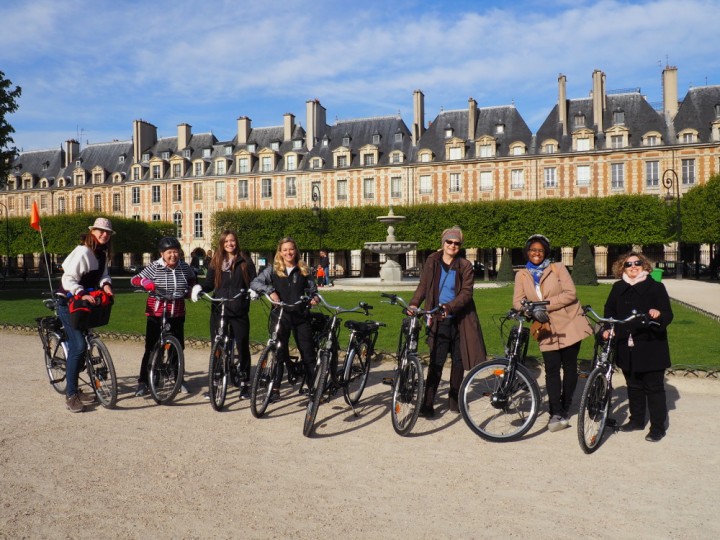 There's electricity in the air at Paris Bike Tour. This year we launch guided tours by electric bike. See more of Paris and enjoy the ride.
In only 4 hours you will explore more of Paris than you ever thought possible. All this at an easy relaxing pace that everyone will enjoy. Travel through time and discover the endless secrets of the City of Light awaiting you around every corner.
With a warm friendly ambience combined with a rich blend of culture and discovery to share with family or friends, Electric Paris was created to cater to a variety of tastes and interests. Lovers of architecture will become enchanted by Place des Vosges, the always-curious will wander the backstreets, immersing themselves in the village-like atmosphere of Butte aux Cailles or Butte Sainte-Geneviève in Mouffetard, while ardent followers of history can't help but lose themselves in the Sorbonne of the Latin quarter.
We offer our clients a veritable tour de force incorporating original perspectives and commentaries on the most well-known not-to-be-missed sites: Notre Dame, the Panthéon, Jardins de Luxembourg, musée d'Orsay, Pont Alexandre III, the Louvre, Place Vendôme, Champs Élysées and many more. Discover the hidden layers of the city as you experience the most iconic sites of Paris.
Hosted by your Conference-guide, Electric Paris is offered Thursdays and Sundays at 9h30am,
Thursday: French and English
Sunday: French, English and German
Departure is from our agency, 13 rue Brantôme, Paris 3 ( Marais Distrcit)

For reservations and/or additional information contact us through our website: Electric bike Trip Or phone : +33 (0)1 42 74 22 14