Nuit Blanche 2017 – Your guide : Paris Bike Tour !
4 October 2017

/

parisbiketour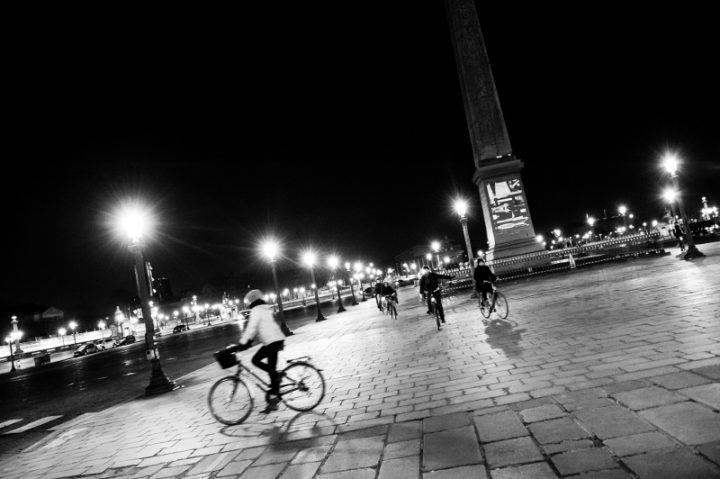 Grab the bike and pull an All-Nighter: Nuit Blanche 2017 has arrived and Paris Bike Tour has set the stage.
The artists have risen to the challenge: They're giving back to the public the space that was always theirs. Putting their creative energy together, working side-by-side, everything's in place to exchange stories and ideas, dance, play, watch and listen.
Roll on two wheels from one work of art to the other through the never-dark streets of Paris. From Les Halles to the gare de l'Est, to the world-changing dancing of Bal pop' onwards to the hardstyle dance moves of (La)Horde, driven, filmed all night long and perfected by the insane phenomena of the 'selfie'.
And because no screen can be ignored, Nuit Blanche innovates: The chatbox set up by the  students of Genève proposes debate from one part of the world to the other. At the request of Nuit Blanche, Paris Bike Tour will guide you to your chosen location and help you become part of Nuit Blanche, an event like no other.
Accompanied 3-hour bike tour with stops at art exhibits
:
Departure and arrival at 13, rue Brantôme – 75003 Paris – 3 departures: 

18h30 | 
19h00 | 19h30


Reservation required
: 

reservation@parisbiketour.net

 ou 01 42 74 22 14

With your bike
: Free. Please bring a lock.
Without a bike
: Paris Bike Tour offers you bike rental with helmet and lock included for: 15€
*


*
Clients must provide a credit card or cheque for the safety deposit
All participants must follow the 3-hour visit and return to the point of departure (13, rue Brantôme – 75003 Paris)
More informations in English : 
Nuit Blanche 2017